Partners and Certifications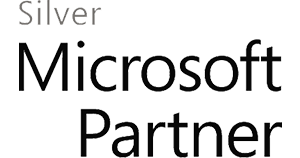 Microsoft
Microsoft's mission is to empower every person and every organization on the planet to achieve more.
Read more
Their mission is grounded in both the world in which we live and the future we strive to create. Today, we live in a mobile-first, cloud-first world, and the transformation Microsoft is driving across their businesses is designed to enable Microsoft, and their partner and customers to thrive in this world.
RMON Networks is a Microsoft Silver Partner.
To become a silver partner, you must have a base of core requirements that are proven to meet customer's needs. RMON Networks has migrated over 4,000 seats to the cloud, attained multiple competencies, and has been a Microsoft Champion since 2009.
RMON encourages all employees to become Microsoft Certified Professionals (MCPs), and Microsoft Certified Solutions Experts (MCSEs). Our staff currently specialize in Windows Server 2012, Windows Server 2008, Office 365 Administration, Configuring Windows Devices, and more.

Citrix
Citrix focuses on a single driving principle: making the world's apps and data secure and easy to access. Anywhere. At any time. And on any device or network.
Read more
The Citrix mission is to power a world where people, organizations, and things are securely connected and accessible. A place where all business is digital business. A world where our customers are empowered to make the extraordinary possible. We will accomplish this by building the world's best integrated technology services for secure delivery of apps and data ⎯ anytime, anywhere.
RMON Networks is a Citrix Silver Partner.

Cisco
Cisco is the worldwide leader in IT that helps companies seize the opportunities of tomorrow by proving that amazing things can happen when you connect the previously unconnected.
Read more
At Cisco customers come first and an integral part of our DNA is creating long-lasting customer partnerships and working with them to identify their needs and provide solutions that support their success.
RMON Networks a Cisco Registered Partner, and are CCNA Certified in Routing and Switching.
RingCentral
RingCentral, Inc. is an award-winning global provider of cloud unified communications and collaboration solutions.
Read more
More flexible and cost-effective than legacy on-premise systems, RingCentral solutions empower today's mobile and distributed workforces to be connected anywhere and on any device through voice, video, team messaging, collaboration, SMS, conferencing, online meetings, contact center, and fax. RingCentral provides an open platform that integrates with today's leading business apps while giving customers the flexibility to customize their own workflows.
RMON Networks staffs multiple RingCentral Certified Communication Expert technicians.

StorageCraft
StorageCraft Technology Corporation is a premier backup and disaster recovery software company.
Read more
StorageCraft focuses on providing best-in-class backup, disaster recovery, system migration and data protection solutions for virtual and physical environments. StorageCraft delivers software products that reduce downtime, improve security and stability for systems and data and lower the total cost of ownership for servers, desktops and laptops.

TrendMicro
Trend Micro has been named a leader in endpoint security, cloud security, and server security, and are highly recommended for Breach Detection and Intrusion Prevention Systems.
Read more
Trend Micro also has the most advanced threat intelligence network in the world – the Trend Micro™ Smart Protection Network™, which is continually enhanced by big data analytics and machine learning, and is bolstered by hundreds of Trend Micro security experts and the Zero Day Initiative (ZDI).
RMON Networks is a Bronze Trend Micro Partner.

HPE
Hewlett Packard Enterprise has been in the innovation business for more than 75 years.
Read more
Their vast intellectual property portfolio and global research and development capabilities are part of an innovation roadmap designed to help organizations of all sizes – from global enterprises to local startups – transition from traditional technology platforms to the IT systems of the future.
RMON Networks is a HPE Business Partner. We staff HP Accredited Technical Prfessionals in FlexNetwork Solutions V3.

HP
HP's vision is to create technology that makes life better for everyone, everywhere — every person, every organization, and every community around the globe.
Read more
This motivates HP — inspires HP — to do what they do. To make what they make. To invent, and to reinvent. To engineer experiences that amaze. HP won't stop pushing ahead, because you won't stop pushing ahead. You're reinventing how you work. How you play. How you live. With HP technology, you'll reinvent your world.

Aruba Networks
Aruba creates the best experience for GenMobile, accelerating their move to smart buildings.
Read more
Aruba Networks redefines the intelligent edge.
Mobile, IoT, and cloud are disrupting traditional businesses and declaring new winners. Aruba is building smarter networks that are insightful and predictable to accelerate the transition. Infrastructure services are offered as software from the public or private cloud, enabling secure connectivity for mobile and IoT — under one roof.
Aruba Networks innovates at the speed of the ecosystem. Aruba is changing the old rules of networking with developer and partner ready solutions that are easy to consume by the line-of-business. Aruba connects the dots between business and IT priorities with a world-class partner ecosystem.
Aruba Networks is customer first, customer last. Aruba does not develop technology for technology's sake. With the largest community of mobility engineers on the planet as our fierce advocates, Aruba is always thinking about how to solve their toughest business and IT challenges.
Calyptix
Calyptix Security helps small and medium offices secure their networks so they can raise profits, protect investments, and control technology.
Read more
Our customers do not waste time with security products designed for large enterprises. Instead, we make it easy for SMBs to protect and manage networks of up to 350 users.

ABS
ABS is a partner driven company that delivers advanced technology and leading solutions providing enterprise-class data protection and disaster recovery for customers.
Read more
The ABS solutions portfolio allows you to focus on your core business and avoid excessive capital expenditures. Our team of Data Protection Engineers, Technology Infrastructure Experts, and Certified IT Professionals are a valued member of your data protection and disaster recovery operations team.

VMware
Accelerate your digital transformation through a software-defined approach to business and IT.
Read more
The trusted platform provider of choice for more than 500,000 customers globally, VMware is the pioneer in virtualization and an innovator in cloud and business mobility. A proven leader, we allow you to run, manage, connect and secure applications across clouds and devices in a common operating environment, so you get both freedom and control.
RMON Networks is a VMware Partner, Professaionl Solution Provider level.

CompTIA
CompTIA, the world's leading tech association, is a thought leader and an action leader. CompTIA offers an industry leading IT professional association.
Read more
Their program features leading certification programs, original research for member communities and councils, and unparalleled programs that set industry standards, foster skills development and generate knowledge and insight every day. CompTIA builds the foundation for technology's future.
RMON Networks technicians hold many certifications, including the CompTIA Network+ certification, which validates the essential knowledge and skills needed to confidently design, configure, manage and troubleshoot any wired and wireless networks.

Sophos
Sophos delivers the best IT security and data protection for businesses.
Read more
Sophos produced their first encryption and antivirus products back in the 1980s. Today their products protect over 100,000 businesses and 100 million users, in more than 150 countries. Sophos offers complete security with their full range of endpoint, encryption, email, web, mobile, network security and UTM products, as well as several free tools for home users.
RMON Networks is a Sophos Gold Partner.
To become a Gold Certified Partner you must staff multiple certified sales consultants, engineers and architects. You must also have a proven track record implementing successful Sophos solutions with customers.