Managed Cyber Security Services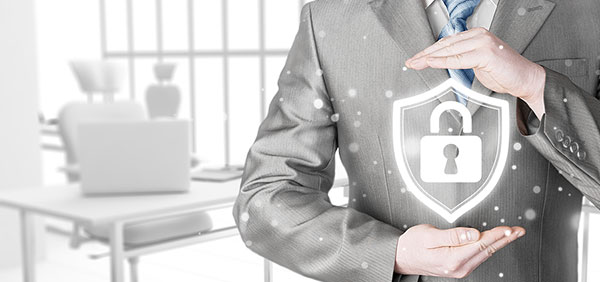 RMON Networks provides the most advanced multi-layered Cyber Security Services for businesses located in the New England area (NH, MA, VT, ME, RI). We are here to help secure your business's network, and your proprietary data with RMON Networks' Cyber Security Solutions. We specialize in helping organizations become compliant with HIPPA, FINRA, PCI, CJIS. Our experts also offer customized security consulting services to help you meet the security requirements of your clients.
Don't wait until a breach happens to increase your network's security!
Today 43% of cyber-breach victims are small to mid-size businesses! Small businesses are at the greatest risk for an attack due to their low level of preparation.
In addition to the typical low level of preparation, today's "attack surface" is also expanding, and threats are getting more sophisticated. As a trusted Managed IT Service Provider, we want to help you get prepared ahead of time, instead of waiting until after a security incident. Data breaches can go undetected for an average of 12-18 months, and many businesses do not realize a breach has happened until it's too late. Consider the costs of a data breach. What might a data breach cost you? It's estimated that cyber crime damages will cost the world $6 trillion annually by 2021 (source). Don't be a statistic, it's time to be proactive with your Network Security.
Our Cyber Security Services Include:
Managed endpoint security
Managed firewall security
Patch management
End user security testing & training
Encryption
Email spam filtering
Ransomware and advanced threat protection
Password management
Dark web monitoring
Microsoft 365
Physical security and cameras
RMON Networks offers customized Cyber Security Services based on your needs and budget. Our team will meet with you to discuss your business objectives. We can also perform an audit of your technology systems that will show potential weaknesses, and then suggest solutions for you based on our findings.
Are you ready to modernize your Network Security? Contact us for a no-cost, no-obligation consultation today!