Managed IT Services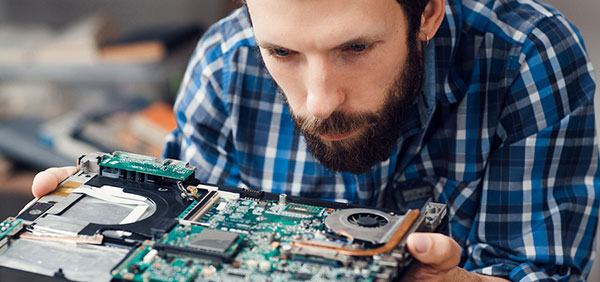 RMON Networks provides Managed IT Services for businesses located in the New England area (NH, MA, VT, ME, RI).
Why use Managed IT Services? For an easily budgeted, fixed monthly fee and a fraction of the cost of hiring your own IT staff, we can take away the worry, frustration and considerable costs of managing your IT environment! The RMON Networks' team will work closely with you to determine YOUR organization's needs and budget. We will forge solutions together that will get your organization's technology operating seamlessly.
With RMON Networks' Managed IT Services, You Will:
Improve operational efficiency
Reduce capital and operational expenses
Improve customer satisfaction
Simplify your I.T. environment
Optimize your investments
Generate savings
Increase profitability
What comes with Managed IT Services, and why is it important for my business?
Although any of the below services can be purchased separately, the most beneficial way to proactively maintain and support your company's technology is when all services are packaged together, as a comprehensive Managed IT Services Plan.

Unlimited Remote and Onsite Technical Support
With RMON Networks Managed IT Services Plan your entire team can call our help desk for technical support issues as much as they need. You will never have to worry about taking up your precious time assisting them with IT Support issues! Also, our help desk team is available instantly. You and your team will not have to wait hours or even minutes for an IT support member to call you back, our team is available right away to support your staff and help get them back to work quickly, increasing your overall productivity.
Strategic IT Planning
Our Managed IT Services include more than just Help Desk IT Support, we also help your executive team with Strategic IT Planning. Your dedicated Client Success Specialist will work in tandem with our senior engineers to ensure your technology aligns with your business goals.  We have found this to be a key factor in our clients success with RMON Networks and with their technology.
24×7 Remote Monitoring
This is a very important aspect of our proactive business model. With 24×7 remote monitoring we proactively watch over your systems. If issues come up we immediately start working to resolve the issues, ensuring your operations continue to run smoothly. In most cases, we contact our customers about a problem before they even know there is an issue. This means less downtime for your business. We do not want your employees unable to work because the computer network is down! Time is money!
Managed Backup
Backing up your data should be part of every businesses Disaster Recovery Plan but setting up the right backup solution for your business can be a challenge. Rest assured RMON will be with you every step of the way. We help you define your business Recovery Time Objections (RTOs), and your Recovery Point Objectives (RPOs), and craft a solution designed specifically for your business. Once designed and deployed we will test and monitor backups to make sure that when you need your business data restored, it's ready to go.
Managed Security
RMON Networks partners with industry security leaders, so we can provide our clients access to best in class next generation security technology.
Manage Patching and Updating
Patching your servers, firewalls, desktops, switches, and other devices are a critical and often overlooked piece of managing, maintaining, and securing your network. Forgetting to patch your technology is just like forgetting to get your oil changed. If you don't, eventually you are going to have a much bigger issues on your hands. Patching helps with performance, speed, security and more. Protect your systems with managed patching! This service is included with our Managed IT Services!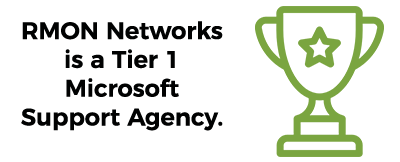 …And More
As a Managed IT Service provider we will be responsible for all aspects of your technology. If something happens with a piece of technology from another vendor, we work with them as your liaison. If you purchase new hardware we can configure it and come on site to set it up for you. We will prepare ticket reports and review them with you. Anything to do with technology we will be there for you, making your day easier, and keeping your technology running smoothly.
Contact us for a no obligation discussion about Managed IT Services!